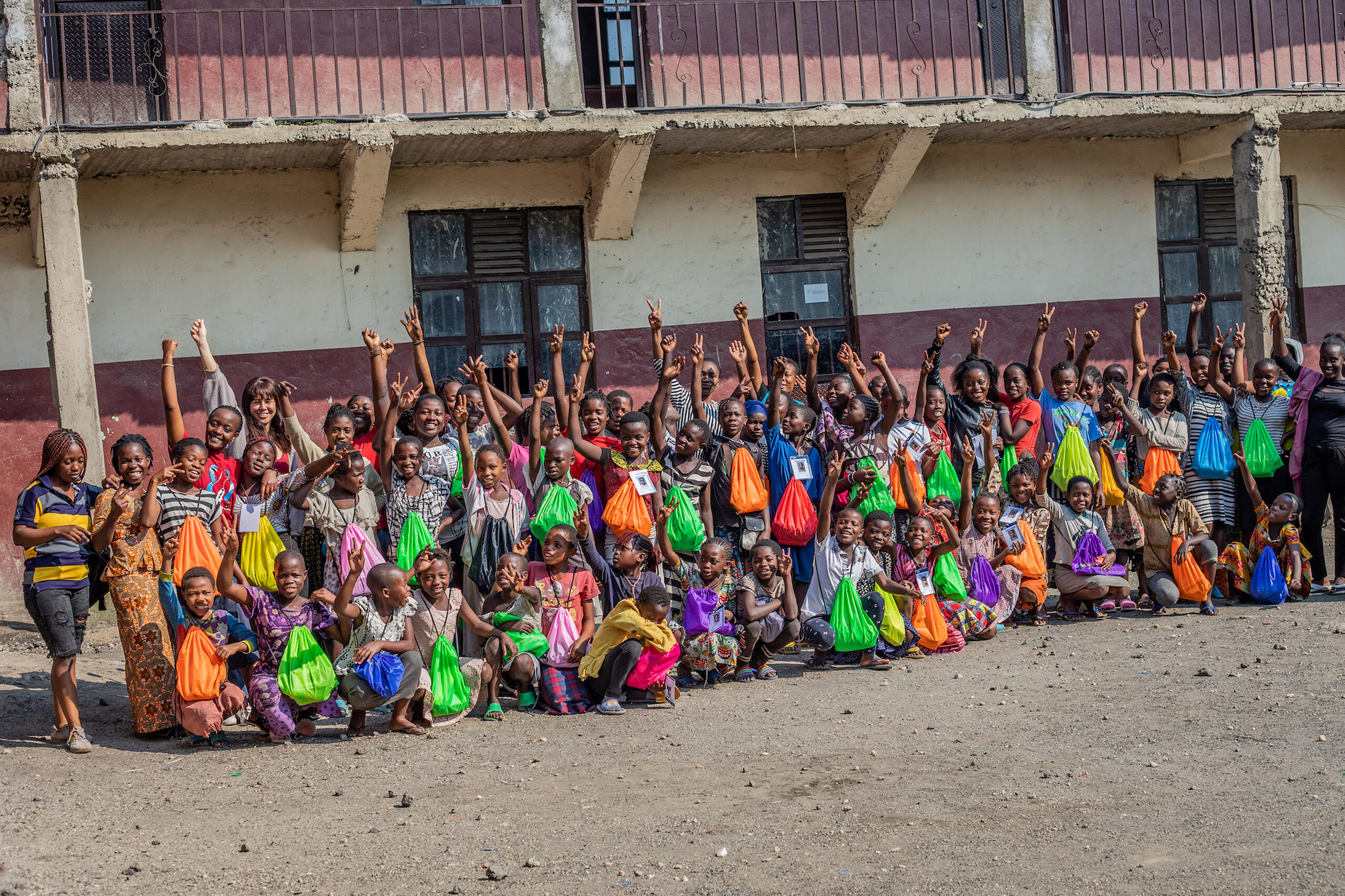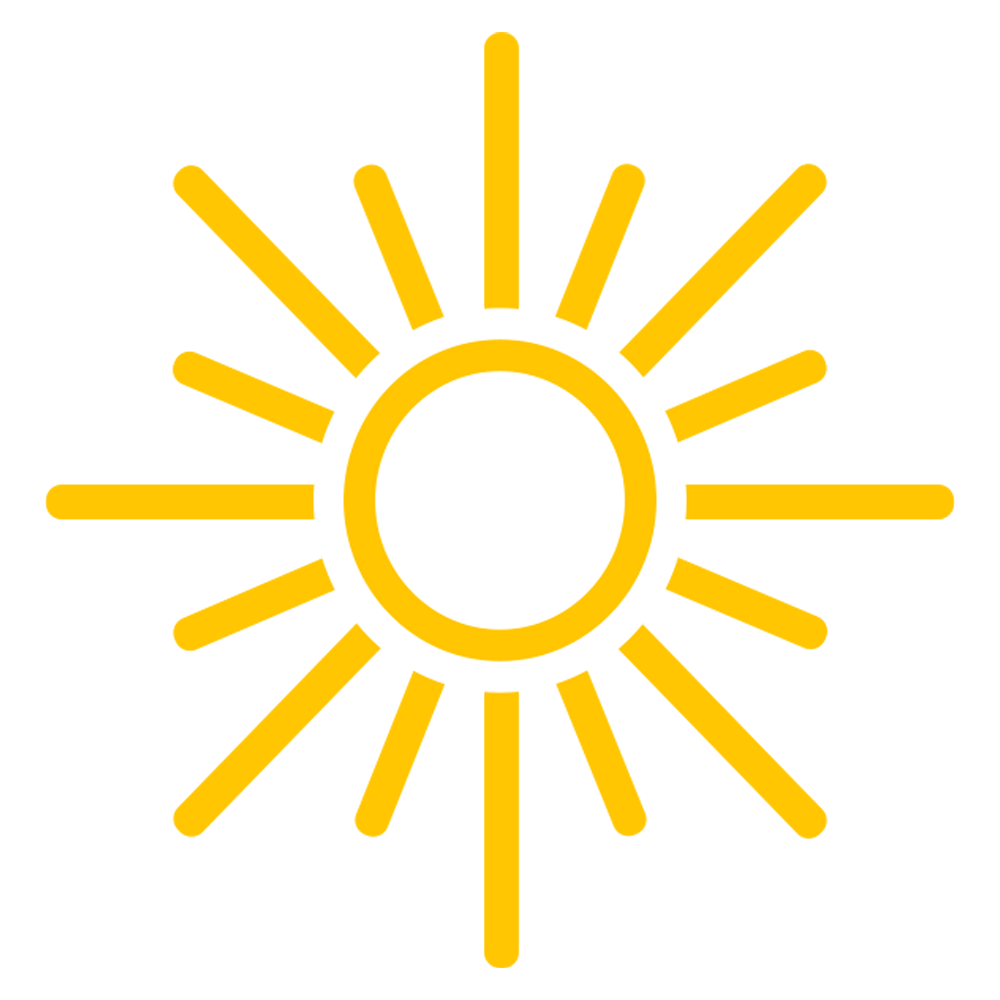 Empowerment Project
The Girls for Girls Project
                                  Help a girl to reach her potential by giving her feminine hygiene supplies!
How do you achieve your goals in life when you are held back just for being a girl?  When you miss out on life because of your body's natural, normal cycles?  In impoverished countries, many women and girls do not have sanitary supplies to deal with their monthly menstrual cycle.  At this time of the month they are left out of activities, isolated from their family, cannot do their work and miss school.  Empowering women and girls to take charge of their life and live more productive lives will give them a greater opportunity to change their situation, raise their standard of living and reach their potential.
The Girls for Girls project promotes the making of washable cloth feminine hygiene pads for girls and women in poverty-stricken countries.  We are traveling to countries where these items are needed and distributing them along with working to set up training and production. We are teaching young women and girls how to sew and make these much needed supplies for their own use and to distribute to others. We are working toward starting production of these products in countries where they are most needed and employing women in the project.
 Please join us we strive towards a world where women are not held back just because they are women. Contact us for more information and download the patterns below to make the products.
Our donors have joined us and we have been able to provide over 650 washable, reusable feminine hygiene kits to girls in schools, clinics and programs in Zimbabwe, the Congo, Burkina Faso, Uganda, Malawi, Cameroon and Ghana.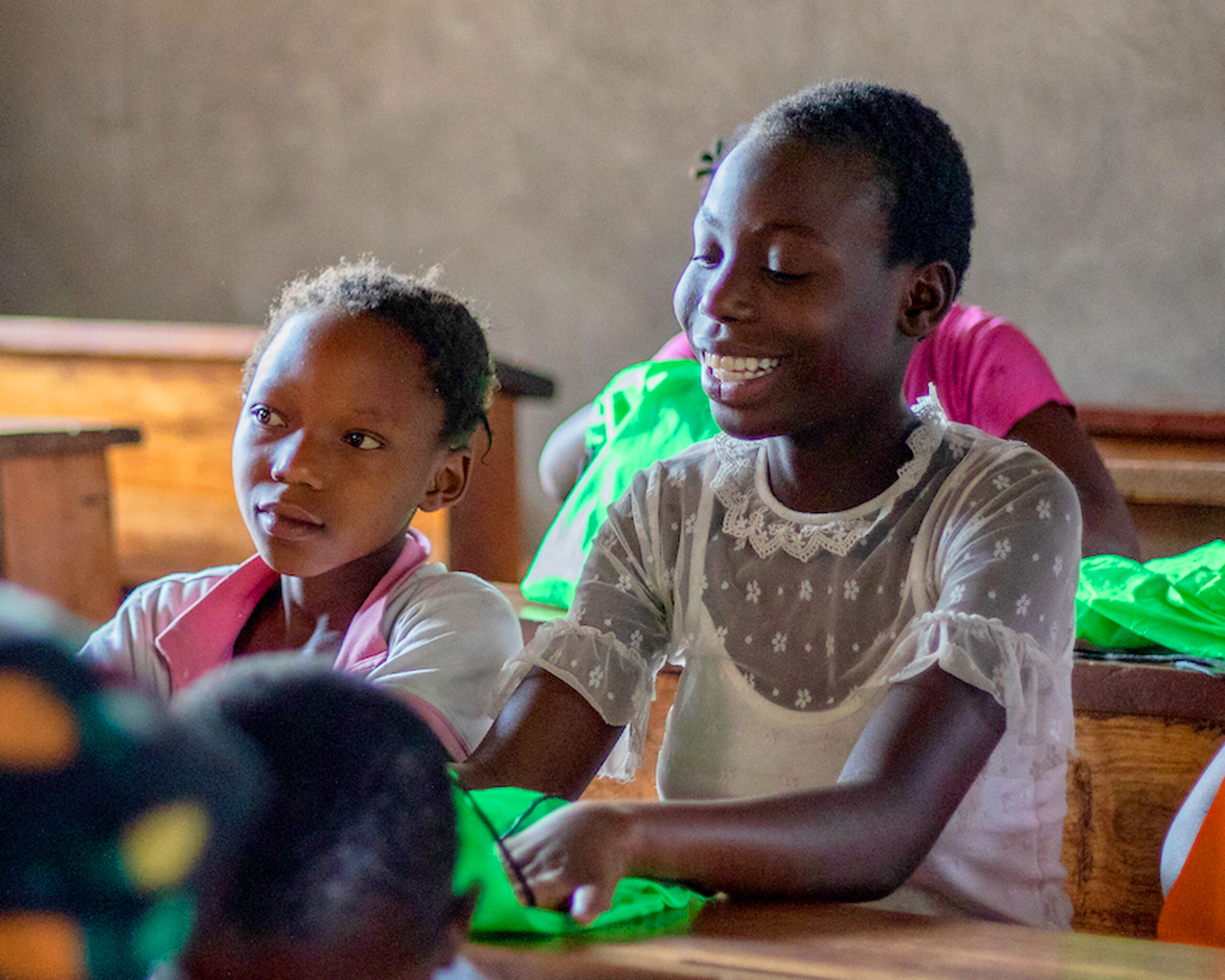 This is the adolescent girls class at the Colors of Connection program in the Congo.  This program teaches girls female health, reproduction and hygiene for a healthier and safer life.  Lighting the Path donated 95 feminine hygiene kits for the girls to have the needed supplies to deal with their monthly cycle in a healthy effective manner without having to miss our on school and life activities.  We hope to begin teaching these girls how to sew the pads and provide them for a much greater number of women.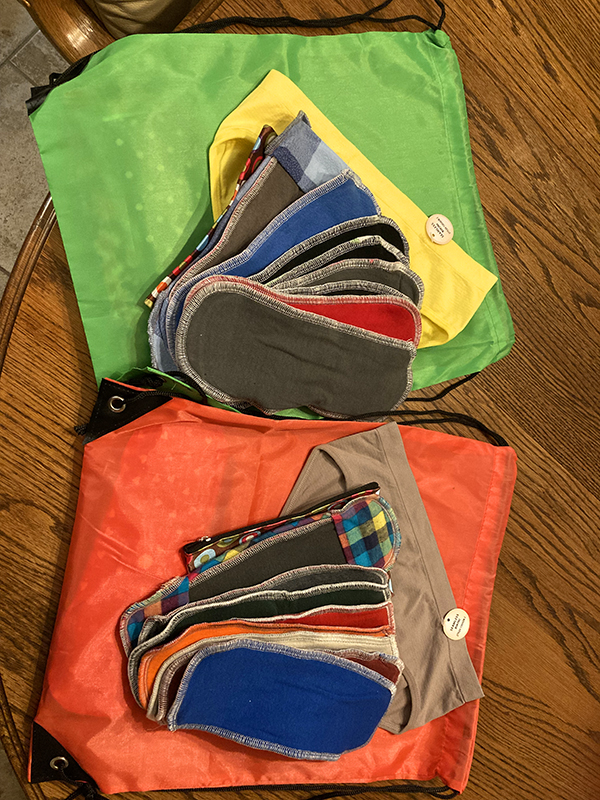 We distribute washable feminine hygiene supplies to girls and women in impoverished countries who have no resources to take care of themselves during each cycle in the month or after childbirth.  We are blessed to be able to help these girls and women and it is the result of many volunteers who contribute their time and efforts to gather, sew and package the supplies!  These donations make such a difference in the lives of those who need them!